STEVE WATERS is a finalist in the BBC Audio Drama Awards for SONG OF THE REED
March 1, 2023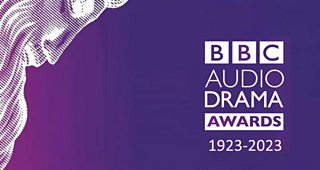 STEVE WATERS has been announced as a finalist in the 2023 BBC Audio Drama Awards for his 4-part seasonal drama SONG OF THE REED starring Mark Rylance and Sophie Okonedo. The winners will be revealed on Sunday 19 March 2023 at a ceremony in the Radio Theatre, BBC London Broadcasting House.
2023 is the centenary year for audio / radio drama at the BBC. This unique genre began in February 1923 and, for 100 years, audio drama and comedy have provided enjoyment, diversion, illumination, insight and escape for listeners, evolving in approach and style as audio practitioners have responded to new ideas with ingenuity, imagination and inspiration.
This year's awards celebrate this centenary and are dedicated to the creativity of actors, writers, directors, producers, musicians, sound designers and all who work in this vibrant art-form.
Listen to all 4 episodes of SONG OF THE REED here.